Mass transit industry – Accordion Diaphragm
Accordion diaphragm
Pro-Flex Rubber, together with the Centre de Recherche Industrielle du Québec (CRIC) industrial research centre, has tested its diaphragms in climate-controlled chambers. Our field-tested, high-performance diaphragms meet our clients' requirements. Accordion diaphragms are hand-assembled and sewn with a special Kevlar thread.
1 Corners are compression moulded prior to assembly.
2 Bellows are assembled side by side to create the diaphragm.
3 Car sills are made-to-measure to ensure passenger safety between railway cars.
Place the mouse on the diaphragm image to see more details.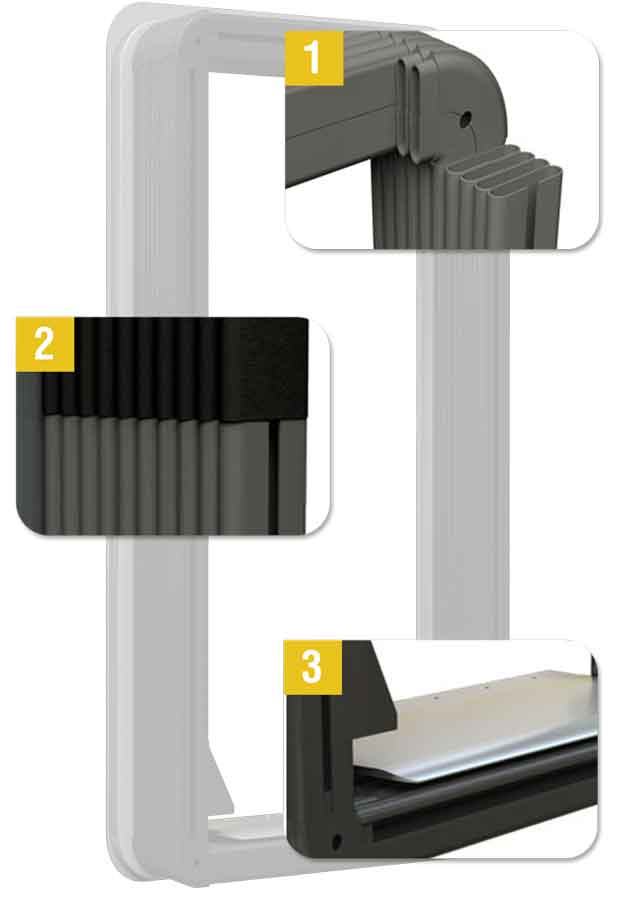 View our other specialized
public transit

products
Connectors, rubber insulations and rubber seals
No Results Found
The page you requested could not be found. Try refining your search, or use the navigation above to locate the post.